How to send voice messages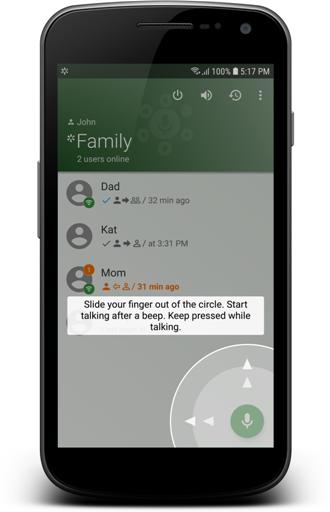 To send a message:
Touch your finger on the green icon with a microphone – a white circle appears.
Slide your finger out of the circle. After the beep, you can start talking – the circle will turn red and your message will immediately begin to be transmitted over the network.
To complete the transmission, simply release your finger.
You can not start recording and transmitting audio while incoming messages from other users are playing.